From the land of the Bluenose.....Navy Davy was off fishing and I had only an hour and a half before work called so it was off to a nearby lake for a quick swish and cool down.
For such a nice day the lake was fairly deserted and peaceful. A few coins appeared in my sieve then a dog chain with a boot toy on it...but no dog! About three targets later I got a pleasant surprise with this number netted!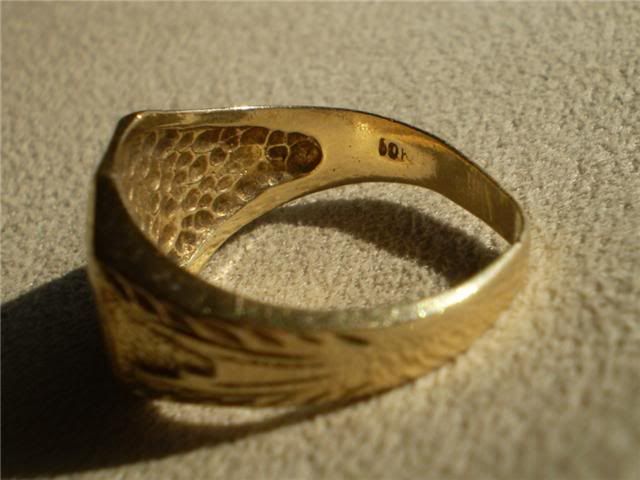 A few more targets and it was time to go not that I wanted to but then again like most folks I like to eat and have a roof over my head.
Take for the day was the booted dog chain, 2 kids rings,a ...not sure what to call it dewie (orange thing with a clothes pin ) an earing, massive hair dewie and 29 coins @$1.90.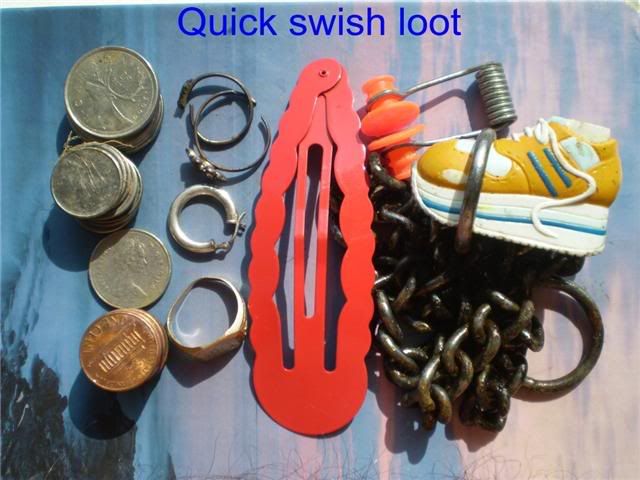 Nice to have some down time at work to do this post. Only 626 from YYZ has yet to land.