From the land of the Bluenose.....well I was Navy Davyless today as he was tied up...not too tightly I trust! Headed out with the Garretts today and did a quick swish of one of my most productive water spots and it paid off on about the 5th target with this big hunk of silver. 12th of the year!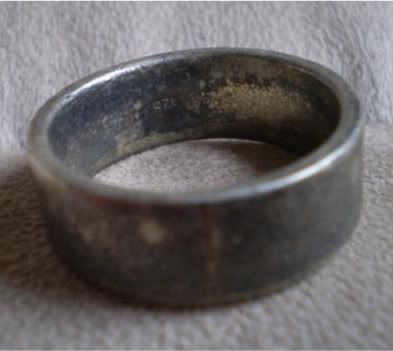 With about 25 coins in my pouch in the chest waders I called it a day swishing wise and headed back to Otto swinging as I went and hoping I didn't get a good signal on the way. Kind of hard to dig in the ground with a sieve. Did make a new friend however and played with "Garter" till he tired of being scooped up in the sieve and slithered off into the woods as his red tongue flicked here and there.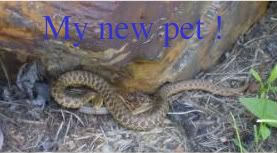 Hit a local park on the way to round out quota and a tad but was cut short as it was time to pick up Marie. Taking her to see Robin Hood tonight as we will be apart for 4 days as I'm on a union course in Antigonish...."Dealing with management bullying." Should be a blast.
Take for the day was a key, earing, silver "0" a pin and 59 coins @ $6.85