From the land of the Bluenose.....and the Lord said ,"Let there be rain" and the heavens did truely open up her womb! And it came to pass that the wise men who were from the tribe of White Orb Swingers did go forth in such a torrid to aplease thy endless quest for the riches of the devine earth.
The horseless carrige did carry thy two servants to the promised land where one brave soul hath tempted providence by going aquatic even though he was shunned by his companion of travel.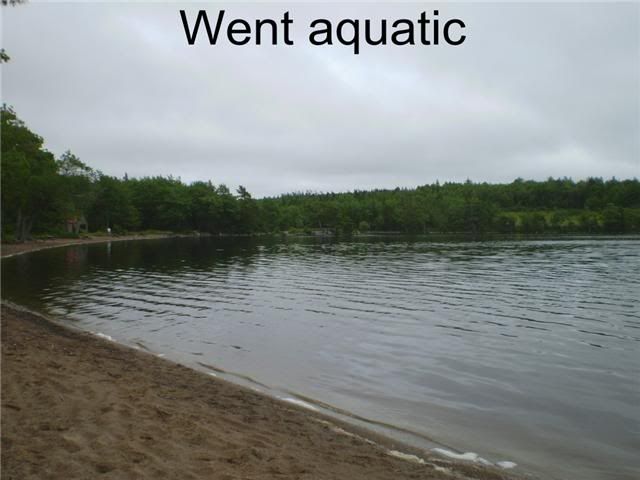 And this bouy raised his head and prayed for forgiveness for his night of debauchery and partaking of the sacrifical wine with thy holy church bells rang paying tribute.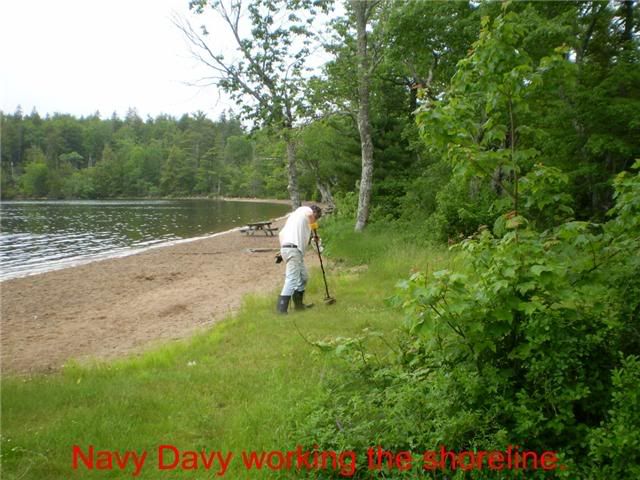 Thy man of the sea did truly not wish to incur thy rath and keep both feet on solid ground whilst keeping one eye on the heavens and thine other on treaded area least the Lord dispatch another unholy serpent and was thus rewarded for his following of the righteous straight and narrow with a ring of gold and discs of payment!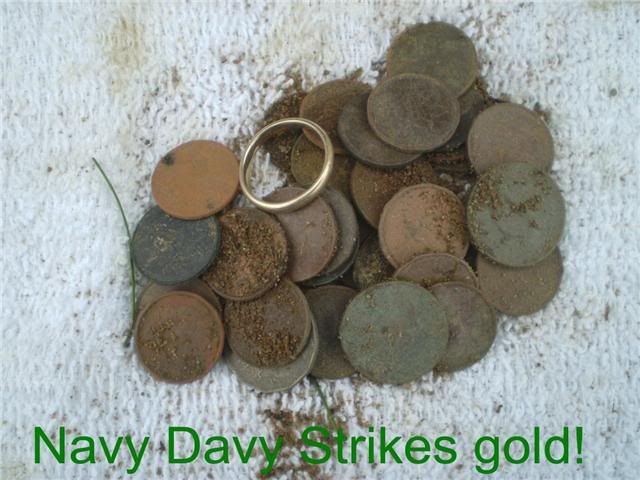 Having sinned the swisher of the tribe of White Orb Swingers did have delusions of beings lurking under the water ready to snap off all source of pleasure. With thy mind playing tricks every rock on the bottom of thy holly pond was a serpent and being not of sound mind did the swisher retreat to the comfort of land but not before a ring of silver was joyously held.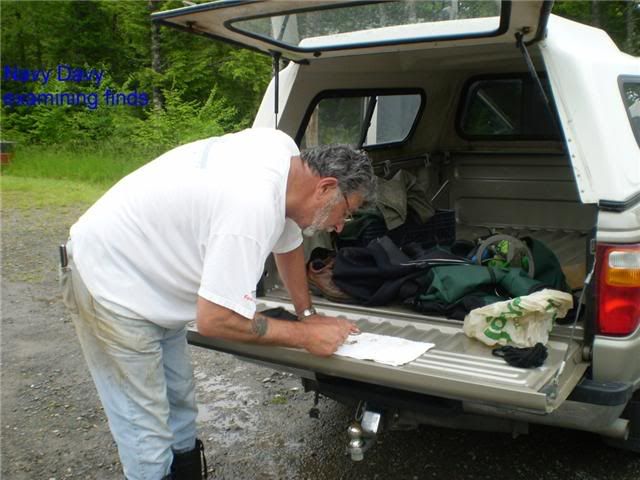 Navy of Davy did with great haste did make an alter to display to thy Greatness his bounty of a circle of gold and 31 disc of payment whilst the sinner and transgressor did have meager finds of a circle of silver, an ear adornment and 24 discs of payment totalling $5.47 which shalt be used for wonderments of Thy kingdom not be for vile and ungodly things.